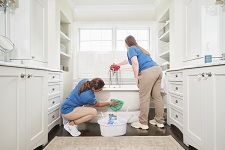 Testimonials & Reviews
For us, being satisfactory is not enough and we strive for excellence every day. In fact, we have an excellence rating of almost 100%. You can see public reviews. Or you can watch a video testimonial. We're also a member of the BBB so go ahead and read the BBB report.

The ratings listed below are just some of the feedback received from actual clients who have used our cleaning services.